Design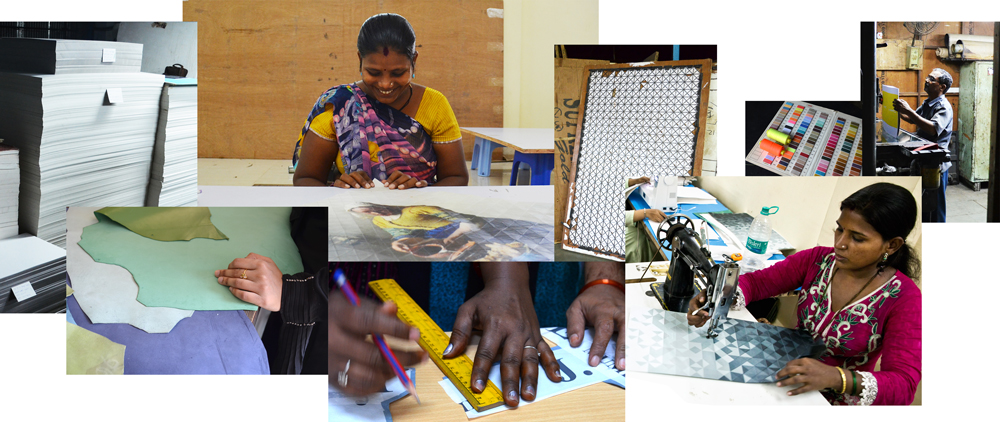 Innovating Miracles
Key concept is distinctive, attractive and surprising designs. We use materials in a whole new way and ensure that our innovative designs can be created by hand, thus ensuring jobs.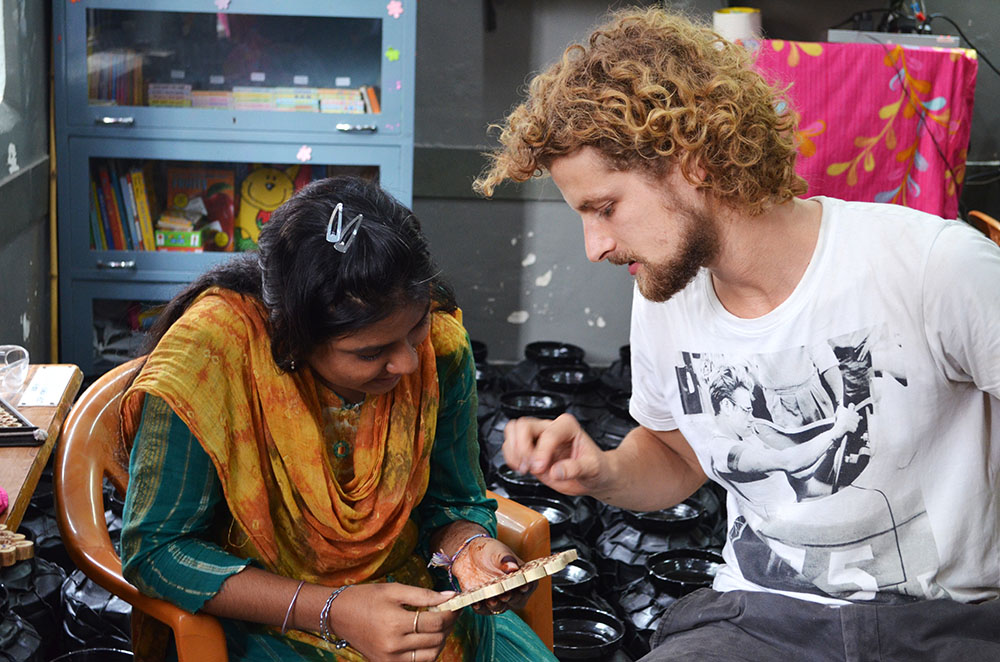 Teaching Miracles
New skills mean a newfound sense of independency for the women of our community. Most of the women start out illiterate, meaning you have to teach them. Explain to them over and over until they fully comprehend the processes involved. It also means invest plenty of time until they have mastered all skills to execute accuracy, precision and quality.
Sourcing Miracles
Producing high quality end products involves finding reliable suppliers that deliver the right raw materials to work with. We invest great amounts of time to ensure and guarantee safety and quality of the materials we source. 
Manufacturing Miracles
Manufacturing not only involves labor but also managing the workforce by creating groups that have their own responsibilities in the production chain. Working in a group greatly improves productivity. This form of collaboration connects the women, and gives them a sense of pride about their skills. This of course results in a positive work environment.
Quality Miracles
Quality control is secured by having the women check each other's work. More responsibility leads to a change of mentality, which in turn leads to more productivity and more wages.