Sometimes it takes a profound experience to come to a life altering decision. That is what happened to Laurien Meuter, founder of the Tiny Miracles Foundation. After a severe accident, which forced her to rest and rehabilitate for 6 months, Laurien reviewed her career path and concluded that she needed a more meaningful direction. She left her career in banking to help a small, impoverished community in the slums of Mumbai, India. A city she had fallen in love with when she worked and lived here a few years before. It was in Mumbai where she had started supporting a few Indian families by financing their children's education. She founded the Tiny Miracles Foundation to follow her dream, expand her reach and make an even bigger difference.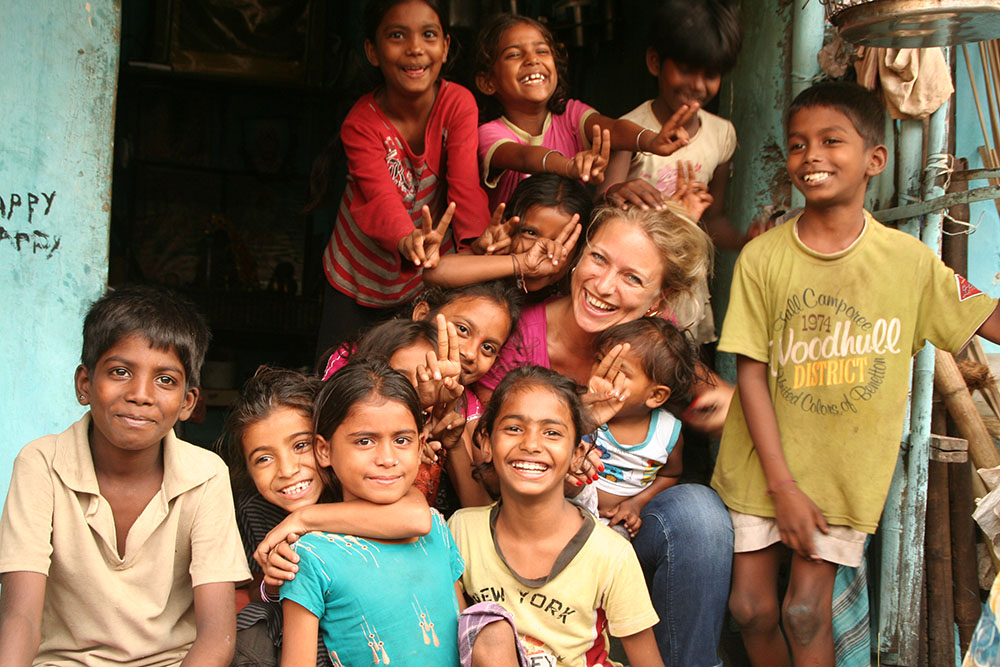 Not soon after she teamed up with Pepe Heykoop freshly graduated from Eindhoven Design Academy and set up a social enterprise in addition to the foundation. The social enterprise is the battery that keeps the engine of the community running. Because manufacturing high end products ensures employment and employment means independence by means of wages. Today Laurien and Pepe are not only providing work for more than 100 Indian women they have drastically improved the bleak living circumstances of an entire community of 700 extremely poor people. Their dream is to enable this one slum community to break out of the poverty cycle and become self-supporting middle class citizens by 2020. They are more than halfway there. Not just by creating jobs through their amazing and cool social enterprise but by using a new charity model that is built on five equally important pillars; education, healthcare, social awareness, employment and celebrating traditions.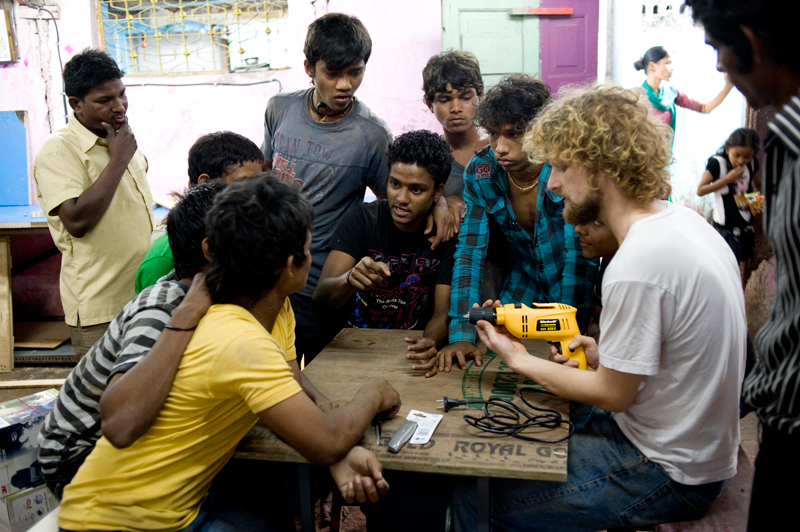 They were willing to take risks, make mistakes and learn from these mistakes to conceive a successful business mechanism. Because you can design a product that is fantastic, hip and super cool, but as long as the women of the community can't easily assemble it, it's virtually useless. This is where Pepe Heykoop comes to the rescue.  His creativity and excellent sense of design combined with being a patient teacher who improves the women's skills are his recipe for success.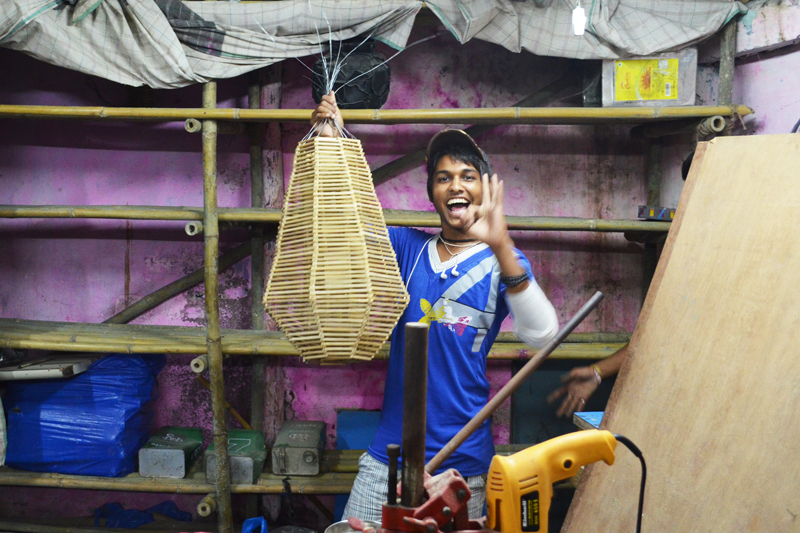 Success in the slums, it really works both ways. On the one hand achieving the creation of stunning designs that are being sold all over the world at high-end retail locations. On the other hand generating employment and job opportunities with special products that lift up an entire community.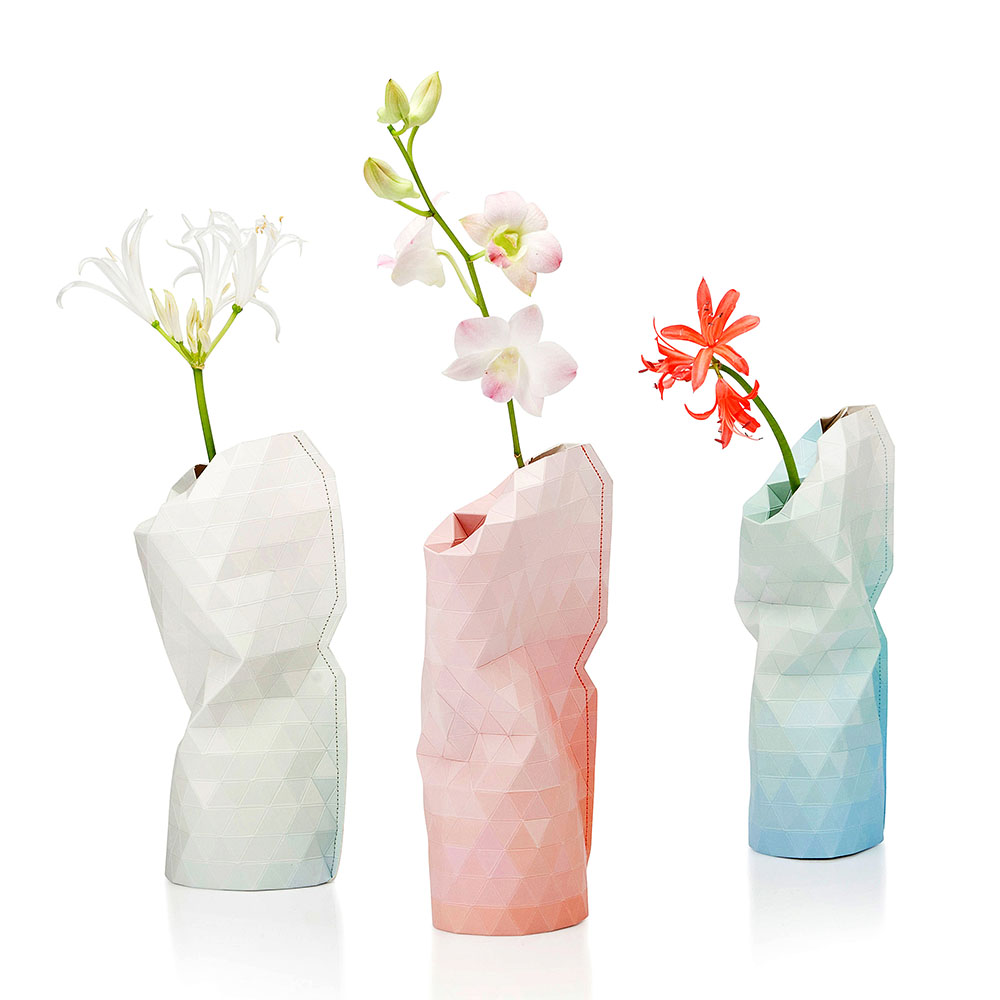 What makes Tiny Miracles' products stand out is that they are conceived with the idea to stay clear off typical fair trade sentiments. Laurien and Pepe both believe each and every product should sell itself. It should sell itself because of its beautiful design, innovative use of materials or its originality, regardless of the humanitarian story behind it. The story of the Tiny Miracles community is a beautiful bonus, but the enterprise needs to keep a commercial eye on its operation in order to become and stay a success.
And that is working. 
Awards
Transforming the lives of the people in our community is the biggest reward we could ever have hoped to receive. But we feel immensely proud that our designs have received the following nominations and awards: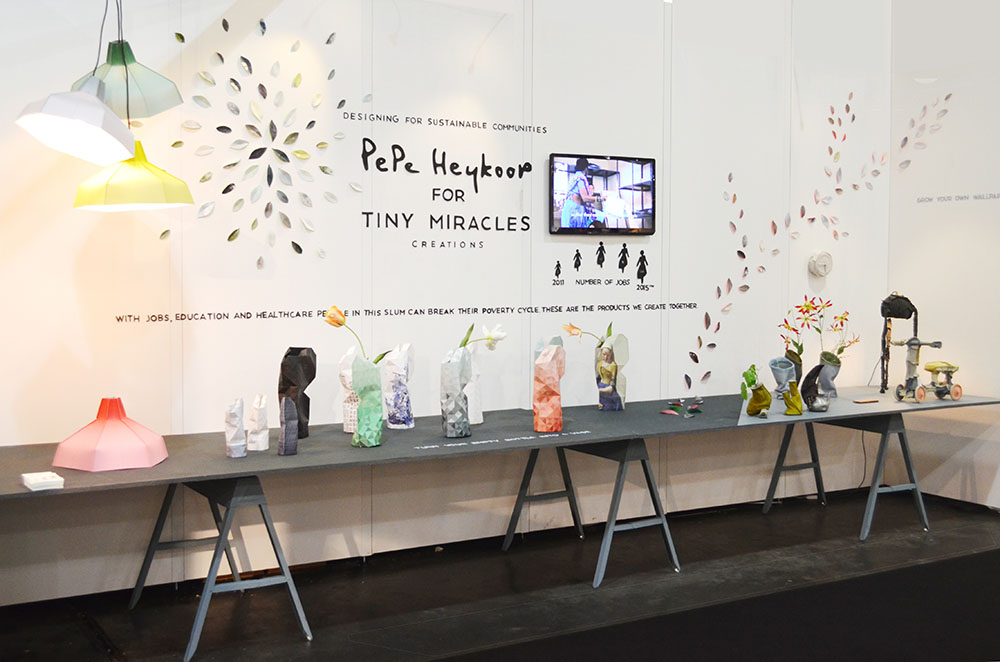 2015 New York, USA, ICFF Best New Designer
2015 Milan, Italy, Salone Satelite Nomination
2013 Cologne, Germany, Interior Innovation Award Winner
2012 Lubljana, Slovenia, BIO 50 Winner